Mira Sirotic, CPA, CMA
Chief Make-It-Happen (MIH) Officer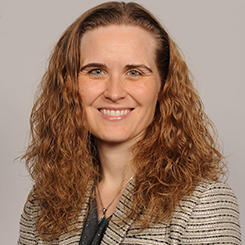 Mira's mission is to help people and organizations maximize and realize their potential.  With a focus on value creation and Win-Win-Win relationships, Mira connects with people to share ideas, experiences, and information. Her objective is a collective, higher level of thinking and fulfillment.
As Chief MIH Officer, Mira supports a range of activities that allow the show to succeed, grow and fulfill its mission as a world leader in Artificial Intelligence programming and investment. Her top-notch organizational, project management and public relations skills allow her to tackle a never-ending 'to-do list' that includes:
Strategic planning and analysis
Event planning & coordination
Writing & editing
Stakeholder relationship management
Managing key communications
She works directly with the:
show's co-founders, corporate partners, and investors
presenting AI companies and studio audience participants
TV show sponsors and various product & service providers
Mira also serves as EVP for Alltralinx Group Inc. (Alltralinx) where her role is focused on global business development, project management and relationship management activities that support new international partnerships and create global channels for goods, services, and funds to flow.
Her 7 years as a Regional Marketing Director with the Certified Management Accountants of Ontario (CMAO) polished her project management, public relations, and marketing skills.
A wide variety of analytical, financial, operations and marketing positions at Imperial Oil, Manulife and Hudson's Bay Company developed other skill-sets such as process improvement; financial reporting & analysis; product costing; IT systems implementation; business planning and analysis; and internal auditing.
Since 2007, Mira has supported numerous conferences and special events where she has delivered many engaging workshops, presentations, game-based simulations, and keynote speeches addressing topics such as creativity, leadership, entrepreneurship, international business, teamwork, communication, process improvement, collaboration vs. competition, strategic decision-making, value creation, sustainability, networking, presentation skills, goal setting, overcoming fear, and her "6 Ps to Success".  Prior events include the Toronto Entrepreneurs Conference, U of T Mississauga's Leadership Conference, NSpire's National Business and Technology Conference (NBTC) and DECA Ontario's GRITshops (Gumption Risk Intuition Tenacity).
Participation in the Keiretsu Forum, the world's largest angel investor network, has her asking insightful questions and connecting growing ventures with financing and partnership opportunities.
Finally, Mira was one of the founding members of 'One Million Acts of Innovation,' a global non-profit organization dedicated to making innovation happen through collaborative initiatives involving industry, academic, not-for-profit and government organizations. It was there that she met eventual co-founder of 8 Billion Act of Innovation, Taimour Zaman.
---
Mira Sirotic, CPA, CMA
Chief Make-It-Happen Officer, 8 Billion Acts of Innovation
Executive Vice President, Alltralinx Group Inc.
Author of the upcoming book "KEEP SCORE!  Measure What Matters to Maximize & Realize Your Potential"
Facebook:  Mira Max Sirotic
Twitter:  @MiratheCMA
LinkedIn:  https://ca.linkedin.com/in/mirasiroticcma
To save time, you may click below to find out more: