New shows
Thank you for your interest in our 8 Billion Acts of Innovation TV Show series about Artificial Intelligence companies competing for venture capital funding.
Join us on these dates in our Toronto TV Studio:
• Thursday, March 8th, 2018 – 10 am to 6 pm EST
• Friday, May 11th, 2018 – 10 am to 6 pm EDT
NOTE:  VIP Guest registration and breakfast begins at 9:00 am
See a date that appeals to you for attending?
Do you work for an Artificial Intelligence tech firm? Apply now for a chance to present at our 8 Billion Acts of Innovation TV show.
Want to learn how sponsoring our show can showcase your brand and support your success?  Please connect with us.
Want to meet the CEOs of our visiting AI companies and get a leading edge on how AI will impact your life and industry.  Register to become a VIP Guest.
Broadcast Schedule:
Episodes of 8 Billion Acts of Innovation are currently airing on the following channels:
CFTV Bell TV CH 586
Essex County Cogeco CH 100
Gosfield North TV CH 34 and UHF CH 34.1
You can find episodes at the following times (subject to change):
9:00 am EDT on Mondays
9:30 am EDT on Tuesdays
7:00 pm EDT on Wednesdays
2:00 pm EDT on Thursdays
12:00 pm EDT on Fridays
11:00 pm EDT on Saturdays
10:30 pm EDT on Sundays
---
TV Studio Information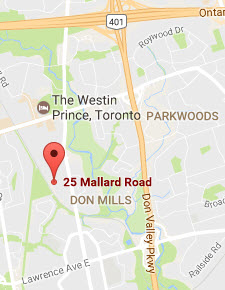 The TV Studio is located at 25 Mallard Road in North York, a northern suburb of Toronto. There is plenty of free parking available.
General area of TV studio:

More specifically: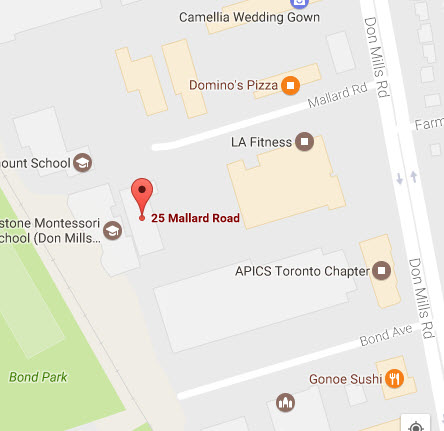 ---
Hotels in Area
The Westin Prince, Toronto
900 York Mills Rd, North York, ON M3B 3H2
Phone: (416) 444-2511
Website
Toronto Don Valley Hotel & Suites
175 Wynford Dr, North York, ON M3C 1J3
Phone: (416) 449-4111
Website
Mary-am Hotel North York
170 Willowdale Ave, North York, ON M2N 4Y6
Phone: (416) 221-7236
Website
Radisson Hotel Toronto East
55 Hallcrown Pl, North York, ON M2J 4R1
Phone: (416) 493-7000
Website
---
Uber/ Taxi
Has the highest Google My Business rating at 3.4
Take: Visa, MC, American Express, Debit, and Cash
Toronto Taxi Service
Google My Biz rating: 3.6
416-368-8294
Take: Visa, MC, Debit, and Cash
Beck Taxi
Google My Biz rating: 2.9
416-751-5555
Take: Visa, MC, American Express, Debit and Cash