Rob Friday
Rob Friday, HBA
Member, Panel of Resources: Talent Management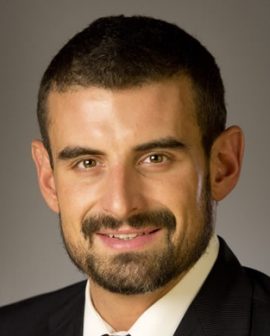 Rob Friday, is a people analytics business consultant with Predictive Success. His responsibilities include new business development, business consulting for existing clients and executive training of the Predictive Index leadership program.
Predictive Success Corporation (PSC) is the Canadian Licensee of Predictive Index, an international management consulting organization specializing in 1) people analytics, 2) behavioral and sales assessments, 3) sales training and, 4) leadership development
Over the past 8 years, Rob has personally trained over 1,000 entrepreneurs in the use of behavioral science techniques to attract, hire, engage, and retain top performing employees.
He specializes in development and execution of people plans for high-growth companies, leveraging the Predictive Index (PI) suite of assessments.
PI gives managers the information required to put the right people in the right roles, and manage them to unlock their true potential.
Rob works with presidents, C-suite executives, senior leadership, and HR professionals to provide talent management strategies and analytics. He leverages a suite of 'behavioral and skills' assessments to gather objective data on what makes people successful in various roles.
Mr. Friday holds an Honours Business Administration degree from the Richard Ivey School of Business where he focused on finance and entrepreneurship. In his spare time, he volunteers with Futurpreneur Canada where he mentors young entrepreneurs.
Earlier roles included Marketing Analyst at Assante Capital Management and VP and Chief Operating Officer of New Image Services Canada
To save time, you may click below to find out more: