George Tsioutsioulas
George Tsioutsioulas
Member, Panel of Investors/TV Show Director, Producer, and Interviewer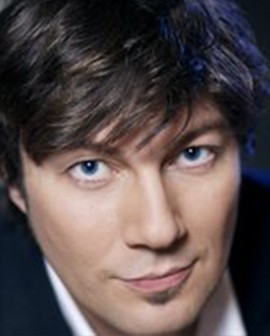 George brings a wealth of broadcasting achievements and excellence to his 8 Billion Acts of Innovation role. His responsibilities involve coordinating the entire show: lighting, camera work, acoustics, videotaping, assisting show sponsors' with their commercials, even interviewing AI company CEOs.
Operating as THATGUY Media Group, George has over 20 years broadcasting experience-behind the scenes and in front of the camera:
Directing live multi-camera events, music videos, and commercials
Create several TV series and documentaries seen around the world
Writing and producing engaging-informative broadcast quality promo videos for multi-million dollar clients.
Regardless of what George crafts, he loves the challenge of ensuring that each work is distinct and unique.
As a television host, George has interviewed some of the biggest celebrities in film and music, including Brad Pitt and David Bowie. He's also hosted, produced-created shows for Omni Television, City TV, Global, W Network, Rogers TV, APTN, High Fidelity HDTV, the Biography Channel and CTV.
His previous film, 'The Story of Furious Pete,' premiered at Toronto-based 'Hot Docs,' North America's largest documentary film festival. It proved popular, played to sold out screenings, and named 'one of the top 5 films to watch.' Subsequently, various international festivals and networks picked it up.
To save time, you may click below to find out more: