Peter Ciceri
Peter Ciceri
Member, Panel of Resourcs: CEO Coach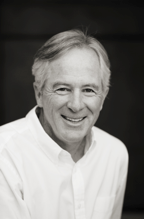 Peter Ciceri is an internationally successful CEO Coach, Career Counselor, and Corporate Director. As a CEO Coach, he is unique in the market due to his other complementary qualifications:
• Psychotherapist (UBC MA in Counseling Psychology, 2006)
• Executive Coach (International Coaching Federation-trained, 2004), and an
• Accredited Corporate Director (Institute of Corporate Directors, 2005)
As a CEO Coach, Peter works with executives to build value in their business with a focus on leadership and managerial skills. As a career coach and therapist, he assists clients in job transition and those wishing to align their values, goals, and work.
Prior to the aforementioned, Peter was CEO of the Oak Bay Marine Group of resorts and marinas and CEO of Custom House Payments. His mandate, there, was to build value and position the company for an acquisition. The result, after four years, was an acquisition by Western Union for $370M USD ($420M CAD), a 400% shareholder return.
He began his career in sales with Xerox Canada and went on to amass 30 years experience in the tech sector. As CEO of Compaq Canada, he managed the merger and integration of Digital Equipment, Tandem Computers, and Compaq. The largest tech merger in Canada increased revenues from $1.0B to $1.7B and personnel from 1000 to 4000 employees.
Peter is also an authority on international business, having worked in over 30 countries. For over 10 years, he lived in Hong Kong & Tokyo with Japan Unisys, Hewlett-Packard Asia, Tandem Asia and Compaq.
This provides Peter with added cultural insight and best practices, invaluable for building leadership consensus, managing people and creating value.
His corporate board experience over the past 20 years includes:
Lead Director and Chairman of Sierra Wireless
Archipelago Marine Research (2013-present) as well as the Board of Governors of the University of Victoria and BC's Premier's Technology Council
Norsat International Inc.
Terapeak
MDSI Mobile Data
Peter is currently completing a book on career transition, incorporating the teachings of Joseph
Campbell, Viktor Frankl, among others.
To save time, you may click below to find out more: