Tony Vidal
Tony Vidal
Member, Panel of Resources: TV Show Broadcaster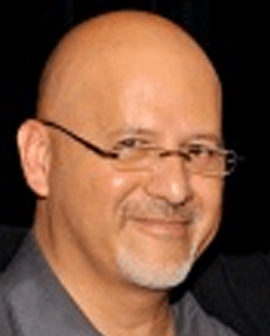 Tony Vidal is Chief Administrative Officer (CAO) of Southshore broadcasting based in Leamington, Ontario. Southshore via its primary station, CFTV, provides national broadcast distribution for 8 Billion Acts of Innovation.
He was also the leading force in Southshore becoming the first licensed, operational quad-multiplex (1 signal splitting into 4 channels) television station in Canada. CFTV was, thus, transformed into to CFTV1, CFTV2, CFTV 3 and CFTV, each channel running simultaneously with different content.
CFTV's focus is on: 1) Serving the multicultural needs of the local community, 2) Promoting diversity in its programming and, 3) Popularizing the technical opportunities that Quad-multiplex technology offers to the Canadian broadcasting industry.
Southshore Broadcasting's signals are found on local cable systems and nationally, across Bell TV. CFTV is one of 7 independent, non-profit, community-oriented television stations in Canada. Its goal is to be a primary outlet for communities to obtain relevant, factual and unbiased news, as well as balanced entertainment.
In 2012, Tony received the prestigious Queen Elizabeth II Diamond Jubilee Medal for Humanitarianism. He earned this award by designing and creating a point-to-point free WiFi access "hotspot"for Mexican migrant workers and First Nations people. They called it Mariposa, the Spanish word for Butterfly.
He is a graduate of the Specs Howard School of Media Arts in Michigan, U.S. and a native of El Salvador.
To save time, you may click below to find out more: