Howard Lichtman
Howard Lichtman
Member, Panel of Investors/Resources: Marketing Expert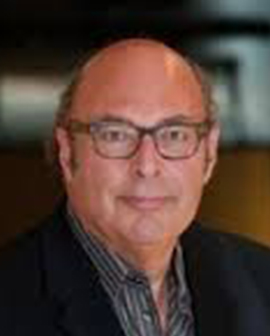 Howard Lichtman is President of The Lightning Group and Co-Founder of Ethnicity Multicultural Marketing and Advertising.
The Lightning Group finds paths to new revenue and provides Virtual Chief Marketing Officer services and "go-to-market" strategies for blue chip corporations.
Clients range from the Ottawa Senators to Express Scripts (a Fortune 20 company) to Taste of the Danforth. For the latter organization, The Lightning Group transformed the 3-day event into the largest street festival in Canada, entertaining 1.6 million attendees annually.
Ethnicity is a dynamic, integrated, full-service multicultural marketing and advertising agency dedicated to driving new growth and sales by engaging Canada's fastest growing, big-spending ethnic communities. Clients include CIBC, Infiniti, Telus, Canada Dry, Wrigley's, Kruger, Entertainment One, CAA, amongst others.
Prior to The Lightning Group, Howard was Executive Vice President of Marketing & Communications for Cineplex North America. In addition to his CMO role, he was responsible for investor relations on Bay Street and Wall Street.
He also redefined the cinema industry, transitioning it from being solely in the movie-popcorn business into being an advertising medium. To that end, he launched programs that shaped cinema revenue today, such as screen advertising, in-theatre sampling, meeting rental programs, etc.
He was also responsible for creating the American Express Front-of-the-Line Program, which continues to be a pivotal marketing platform for AMEX.
Howard's educational background includes an MBA from the Schulich School of Business and a Law Degree from Osgoode Hall.  He remains involved with many programs at Schulich, and teaches a course at Ryerson University on "How to Launch an e-Business."
He's also co-authored a book entitled "Why Choose You in Seven Words or Less" and served on numerous non-profit boards and advisory councils.  In his spare time, Howard is an angel investor and a mentor to a number of individuals and start-ups.
To save time, you may click below to find out more: